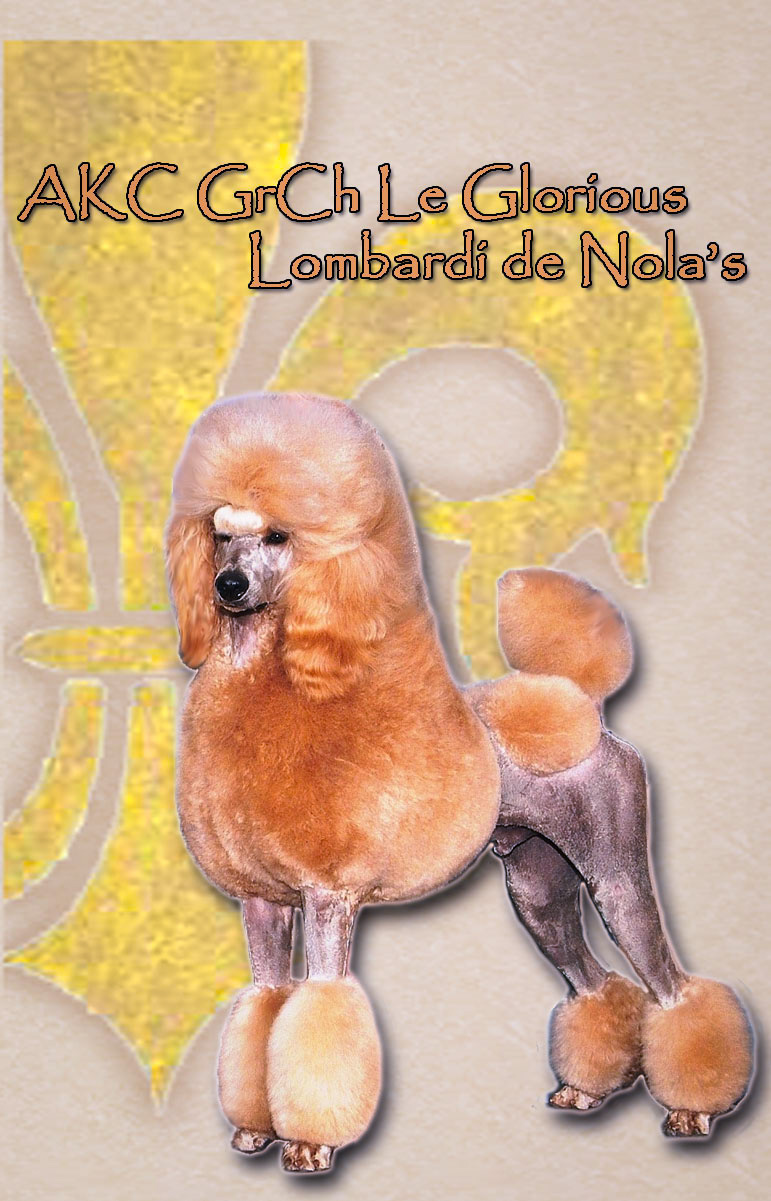 AKC GR CH Le Glorious Lombardi du NOLA's Caniche Rouge

Glorious to acknowledge Am Gr Ch Kaylen's Moments of Glory, his sire, and to always remind me (in the most unlikely event we don't repeat) of the Glorious feeling that filled the city for months after the Saints brought "The Lombardi" home.

On February 7th, 2010 pigs flew and hell froze over. The New Orleans Saints won Super Bowl XLIV. We were Aints no more! The Who Dat Nation second lined in the streets. Buddy D's Broads donned dresses and paraded. For 44 years Saints fans supported their beleaguered team, through hell and high water! And for us, they brought the Lombardi home. A parade was planned and 2 days after the Saints won the Super Bowl, the entire city "partied with the Lombardi".
New Orleans's largest parade crowd ever cheered on more than 250 Saints players, coaches and staff throwing beads off  Endymion, Orpheus, Rex, Zulu and Bacchus signature floats (our kicker fittingly rode in the Muses' high heel slipper!). Sean Payton held the Lombardi trophy aloft along the entire parade route to share the Lombardi with the NOLA.
The Lombardi was our trophy and it was GLORIOUS time in NOLA!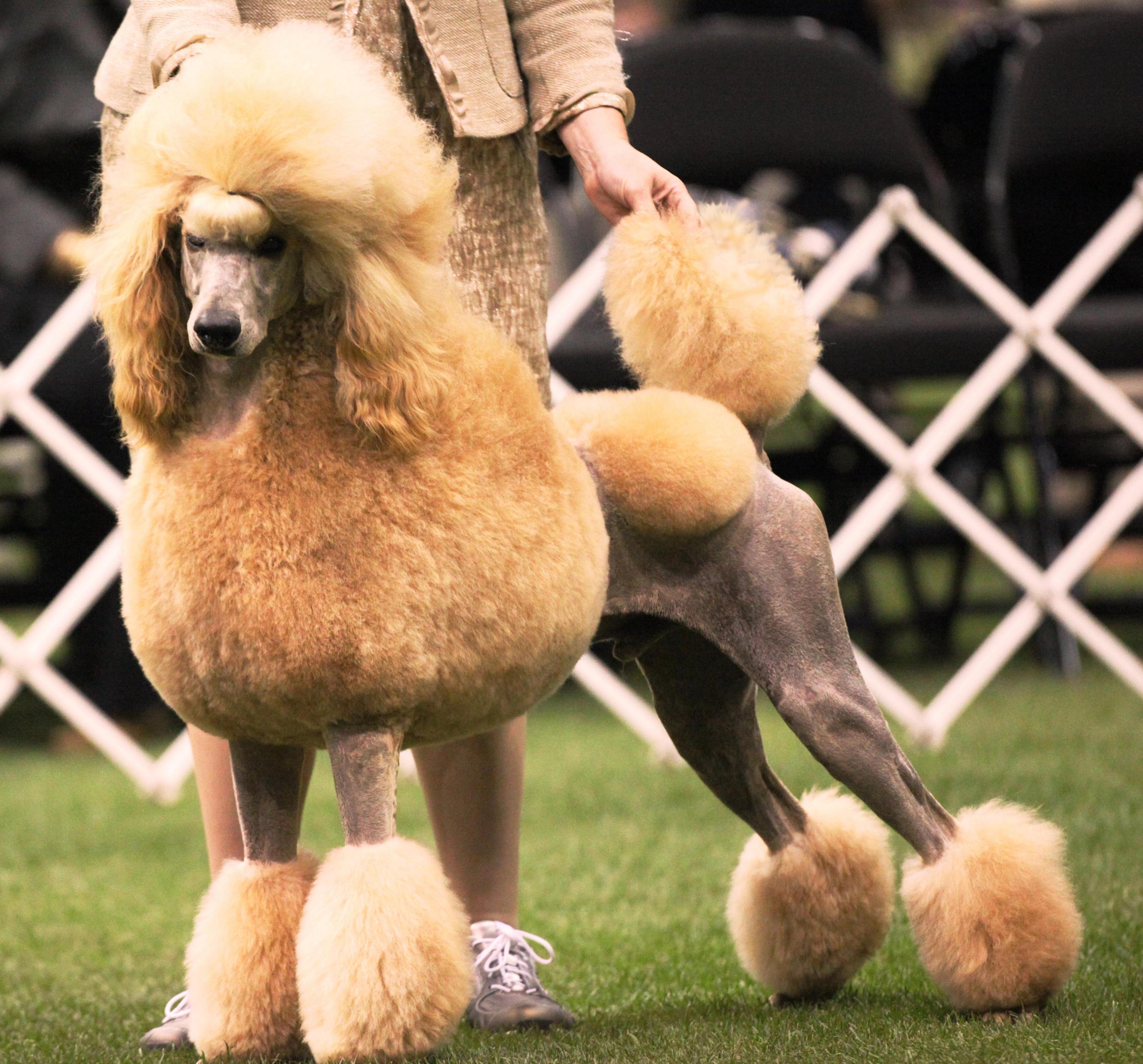 My TROPHY boy!
Lombardi has excelled in the show ring.   As a puppy he won a 4 Point Major and a 3 Point Major (Nice when a dog is with a handler. A notable accomplishment when a dog is color and with a novice owner handler in Bred By) turning a year old with 14 Points towards his AKC CH.
He debuted his Glorious Continental Clip at the Poodle Club of America's National Specialty in Salisbury, MD and won 3rd Place in BBE Dog under esteemed Poodle Judge Denis McCoy.
Another 3 Point Major win and he was AKC CH Le Glorious Lombardi du NOLA's Caniche Rouge, the 3rd Apricot AKC CH finished out of the Bred By Exhibitor Classes.
Lombardi's first time out as a "Special" he won Best of Opposite Sex for his first points towards his AKC Grand Championship, and just a few shows later, Lombardi became AKC GRAND Champion Le Glorious Lombardi du NOLA's Caniche Rouge, the first apricot dog to achieve his  AKC GRAND Championship.
He has always been a  "Momma's Boy".  And for me he was a true showman, with has presence, incredible structure and outstanding movement.
Milestones...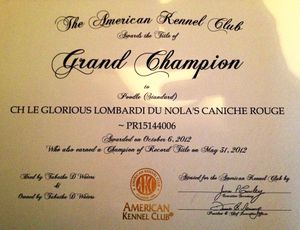 At the Poodle Club of America National Specialty in Salisbury, MD, where Lombardi had such a fabulous placement last year, I made the decision to cut him down (cut his coat into pet pattern, shearing off his show coat).  I will confess that I cried like a child.   Showing with Lombardi has been an experience and I understand he is a "once in a lifetime" dog.   We had a WONDERFUL time!  Everything I have asked of him he achieved and oh so much more!  They say,  "Always leave them wanting more!" and so we did...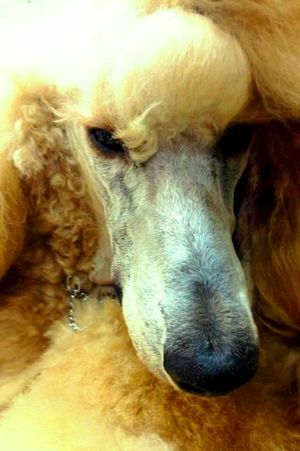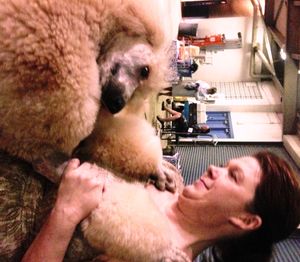 Who says show dogs are not pets?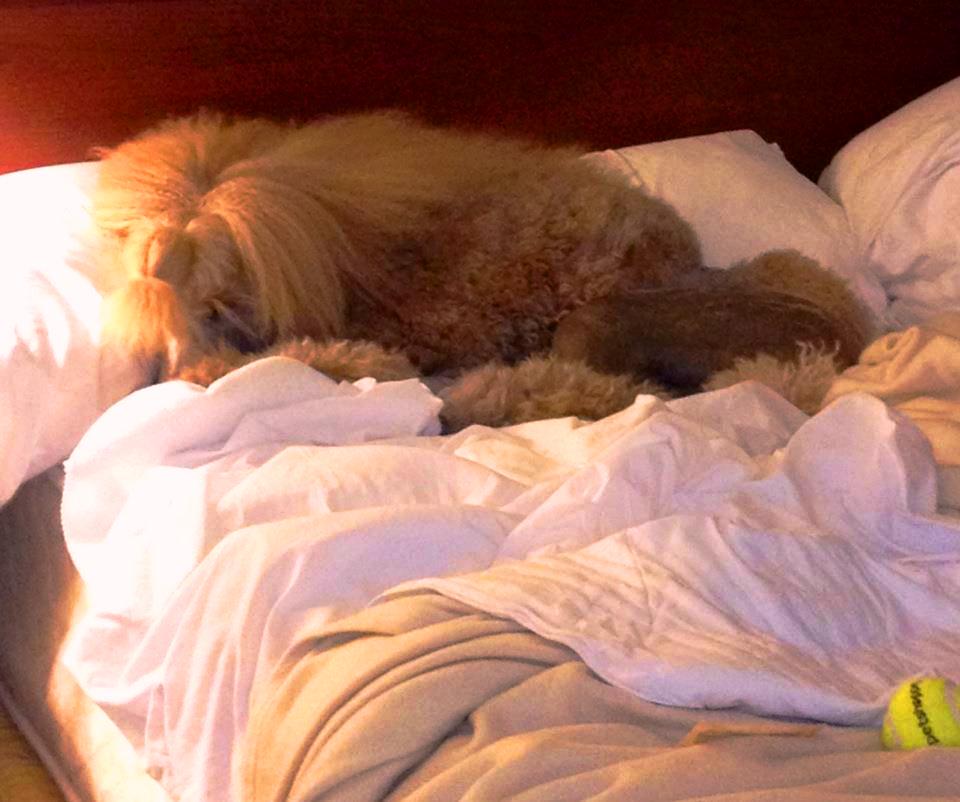 AKC GR CH Le Glorious Lombardi is NE Clear, VWD Clear, Cardiac Normal, Thyroid Normal, SA Clear, CERF Normal and OFA Hip GOOD. 

Lombardi produces BEAUTIFULLY!  and IN COLOR!